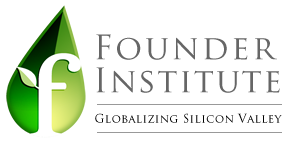 The Law Office of Minott Gore is pleased to announce its collaboration with the Founder Institute, the world's largest start-up accelerator. We welcome new and emerging entrepreneurs working through the Founder Institute and invite you to learn more about brand protection and the trademarking process through our dedicated trademark website, flatfeetrademark.com.
Your trademark or brand name is one of your most valuable business assets. It is essential to protect your trademark name with a federal trademark registration early during the start-up phase to ensure the name you want is available for use and doesn't infringe on the intellectual property rights of others. Our comprehensive trademark search and application package offers an easy and affordable solution for trademark protection. Our team of experienced trademark attorneys will handle the trademark search and registration process from start to finish, so you can focus on more important things, like building a successful company.
Contact us today for a complimentary consultation regarding your trademark, (800) 769-7790, or via email, info@flatfeetrademark.com. Ready to get started? Click here.
The Founder Institute is an early-stage startup accelerator and global launch network that helps entrepreneurs create meaningful and enduring technology companies.
FlatFee Trademark is a service of the Law Office of Minott Gore, P.A.
---