Brand Protection with Federal Trademark Registration
A federal registered trademark provides national ownership rights for trademark owners to use their brand name on designated goods or services.
Brand names are our reference point. They represent assurances of quality and craftsmanship, guarantees of dependability and care.   Consumers rely on brand names because they feel they can trust them and know what they're getting, so to speak. How could one make an informed purchasing decision if the same brand name is used on similar goods from different manufacturers? If you visited your neighborhood pharmacy to purchase Crest® toothpaste and there were several packages labeled "Crest", how would you know which one was the real McCoy?
That's the value and importance of trademark protection through federal registration with the United States Patent and Trademark Office (USPTO).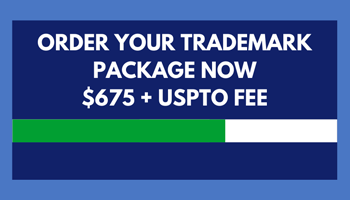 What does that mean and why is it important? Trademark registration ensures that you are the only person who can use your particular brand name or logo on the kinds of goods or services that you offer.
If you have a registered trademark to sell widgets under the brand name "First Class Widgets", you can rest assured your competitor across town or across the country will not be able to sell his widgets under that name.
Competitors who use names or marks similar to well known brands are attempting to trade off the established value and goodwill of those brands and siphon potential customers. This is bad for business, whether your brand is known throughout the world or just in your neighborhood.
Benefits to Federal Trademark Registration
There are other benefits to federal trademark registration with the USPTO. In addition to national ownership rights in your brand name or logo, a federally registered trademark forms the basis for international trademark registration to protect your brand outside of the U.S. Trademark owners may also file suit in federal court to protect their trademarks in cases of infringement and seek three times their actual damages as well as attorneys' fees. Registered trademarks may also be filed with the U.S. Customs and Border Protection Agency to prevent the unlawful entry of infringing goods. Plus, after five years your ownership and right to use the mark becomes incontestable, eliminating nearly every possible defense against trademark infringement.
Now that you have a better understanding of trademark protection and why it's important for your brand, why should you choose FlatFee Trademark to help you get there? Consider our core values:
Ensuring Maximum Protection for Products & Services
Every trademark search opinion and trademark application is handled by one of our experienced trademark attorneys from start to finish. Our attorneys know all the classes of goods and services designated by the USPTO to ensure you have maximum protection for the products and services that you offer now or may offer in the future. Our trademark attorneys are also familiar with common pitfalls and bases of refusal that slow the registration process and hinder trademark registration. We use our breadth of knowledge and experience to ensure your trademark application process flows as smoothly and as quickly as possible. In the event the USPTO issues an Office Action against your application, you will already have an experienced US trademark attorney who can respond in a timely manner to present legal arguments on your behalf.

We disclose all fees and costs up front so you can budget accordingly and avoid any unwelcome surprises that usually comes with hourly billing for legal services. Our trademark attorneys have streamlined the registration process in a manner which results in significant savings to you.
Flat Fee pricing saves you time and money so you can focus on more important things, like running your business.
Unparalleled Trademark Service
Flat Fee Trademark is not a document preparation service. We are a team of dedicated legal professionals, experienced trademark attorneys that educates our clients on the basics and benefits of federal  trademark protection and communicates with them every step of the way through trademark registration and beyond. You can be confident that your trademark process will be handled in a timely and professional manner by the attorney directly responsible for your trademark application.

So these are just a few of the reasons why you should consider federal trademark registration for your brand name, and why you may hire the trademark attorneys at Flat Fee Trademark to assist you with the trademark registration process. Please feel free to contact us at (800) 769-7790 if you have any questions, or for a free consultation.