New Jersey Trademark Attorneys
Perfect for entrepreneurs, small businesses & startups who want to use their time on more than learning trademark law, New Jersey Trademark Attorneys, Flat Fee Trademark will help you keep your intellectual property safe. With trademark attorney services in all 50 states, Flat Fee Trademark provides online trademarking services, whether you're in Atlantic City, Newark or anywhere else in the state of New Jersey.
Brought to you by leading legal attorneys Minott Gore. P.A., Flat Fee Trademark offers a dependable and cost-effective trademarking service through their online comprehensive trademark search and registration application. Because they guarantee a low-cost flat fee, you can be sure that you won't be surprised by hidden charges.
Due to the fact that they are licensed attorneys, Flat Fee Trademark can, unlike other attorneys, offer you legal advice in disputes such as illegal cybersquatting of your domain or trademark oppositions.
After five years of owning your trademark, you need to file a renewal claim with the USPTO. Flat Fee Trademark will send you a reminder when the deadline is due so you don't miss crucial filing dates.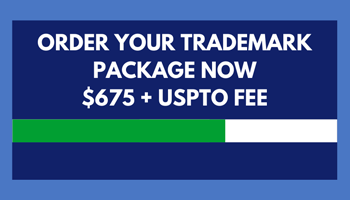 Who can benefit from this?
If you're looking for reliable legal assistance from a licensed New Jersey Trademark Attorneys. Flat Fee Trademark will help you protect and build a strong brand for your company.
Firstly, you'll receive a free initial consultation with one of their expert trademark attorneys, who will guide and advise you through the various complexities of registering a trademark.  Furthermore, they can also help you protect logos, slogans and other intellectual property as well as overseeing domain disputes, trademark infringements, and international trademark registration.
Lastly, Flat Fee Trademark's attorneys are experienced at international trademark registration and are therefore the perfect choice if you export abroad.
The Comprehensive Trademark Search and Application Package includes:
Trademark Attorney Consultation Call
Federal Trademark Database Search
Search Trademarks in all 50 States
Domain Name Registrations and Common Law Uses
Attorney Opinion Letter explaining search results
Free Second Search If First Mark Unavailable
Attorney Prepared Trademark Application
Ongoing Monitoring Through Registration
Electronic Trademark Registration Certificate, once issued
Clients Requiring a New Jersey Trademark Attorney
Flat Fee Trademark offers a full and complete insight into trademark infringement, copyright registration, trademark oppositions, trademark renewal as well as international trademark registration.
Flat Fee Trademark also offers trademark services for the more complex trademark matters you may encounter, including:
Flat Fee Trademark covers Newark, Jersey City, Paterson, Elizabeth, Toms River, Clifton, Trenton, Camden, Passaic, Union City, Bayonne, East Orange, Vineland, New Brunswick, Lakewood, Hoboken, West New York, Perth Amboy, Plainfield, Hackensack, Sayreville, Kearny, Linden, Atlantic City and all other areas of New Jersey.
For a free consultation, please call one of our trademark attorneys on 1-800-769-7790 or email us using our contact form.