New Jersey Trademark Attorney
Starting up or standing tall,  New Jersey Trademark Attorney could help to keep your intellectual property safe. With trademark attorney services in all 50 states, you'll find that Flat Fee Trademark will provide online services to you whether you are in Philadelphia, New York or any where else in New Jersey, our attorneys are at hand to help you.
Here to assist you, Business lawyers, Serena Minott & Keesonga Gore of Minott Gore P.A   is a dependable and cost effective trademark service to thoroughly oversee both possibilities and risks such as trademark infringement, assisting you through a comprehensive trademark search and registration application to the USPTO.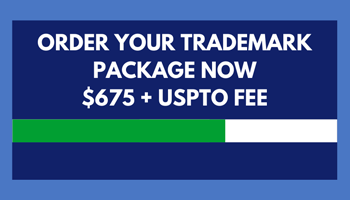 Who can benefit from this?
Entrepreneurs and business owners looking for reliable legal assistance from a licensed New Jersey Trademark Attorney that are wanting to build a strong name without the worry of hidden charges. Guidance through the various complexities of registering a trademark is just a start as you might have logos, slogans and lots of other intellectual properties worthy of protection by dependable specialists.
—-
Assisting, protecting and providing you with Free consultation, New Jersey Trademark Attorneys are only a phone call away  for any entrepreneurs, small businesses & startups who wants to use their time on more than learning trademark law. There for you from start to finish will be a licensed trademark attorney doing the work for you regarding domain disputes, trademark infringements and even international trademark registration.
Starting up you will receive an attorney consultation call getting attorney-prepared trademark application and after a comprehensive trademark search you get an attorney opinion letter; the attorney also provides you with an ongoing monitoring throughout the registration.
The Comprehensive Trademark Search and Application Package includes:
Trademark Attorney Consultation Call
Federal Trademark Database Search
Search Trademarks in all 50 States
Domain Name Registrations and Common Law Uses
Attorney Opinion Letter explaining search results
Free Second Search If First Mark Unavailable
Attorney Prepared Trademark Application
Ongoing Monitoring Through Registration
Electronic Trademark Registration Certificate, once issued