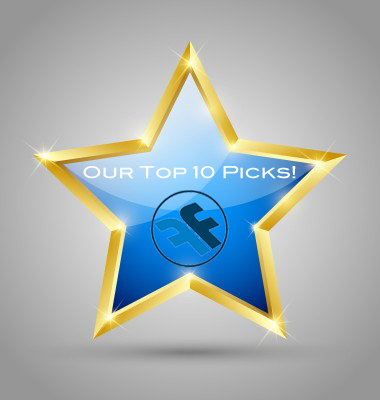 Happy New Year and welcome back to business! This is always one of our most favorite times of year. It's a fresh start, a time to look forward to your goals and objectives for the upcoming year, but also a time to reflect on accomplishments of the year past.
This year, Flat Fee Trademark is pleased to announce its first annual Top 10 Flat Fee Registered Trademarks. Our list of the top ten brands that were registered through flatfeetrademark.com during 2012.
In 2012, the U.S. Patent and Trademark Office issued 187,545 trademark registrations.
Our top picks for 2012 were selected based on a number of factors, including: trademark distinctiveness, unique brand identity/design, actual use and recognition in the marketplace, and entertainment value. Some trademarks are interesting, some are perfectly suggestive, and some are just flat out cute, hilarious or unbelievable!
We'll be compiling the Top 10 Flat Fee Registered Trademarks list annually, so be sure to get your trademark applications submitted so they can be considered once registered. While we do not endorse, and are not affiliated with any of the brands shown on the list, we certainly encourage our clients to support eachother's businesses whenever possible. So without further ado, we present:
Our Top 10 Flat Fee Registered Trademarks 2012
XO BY OLIVIA MAKING LIFE A LITTLE SWEETER
Congratulations to the 2012 Flat Fee Trademark winners and all of our clients who filed and registered trademarks last year! We look forward to seeing your businesses' continued growth and success in the future!
For more information on the Annual Top 10 Flat Fee Registered Trademarks, please contact us. For more information on registering your trademark or brand name, please call for a complimentary consultation with one of our Flat Fee Trademark attorneys, (800) 769-7790. We're always happy to hear from you!
---